Release.

MARK REEVE
Event

SUBTRONIC présente Mark Reeve

Date

03/03/2018

Adress

Le STUDIO
STRASBOURG
FRANCE 

Pictures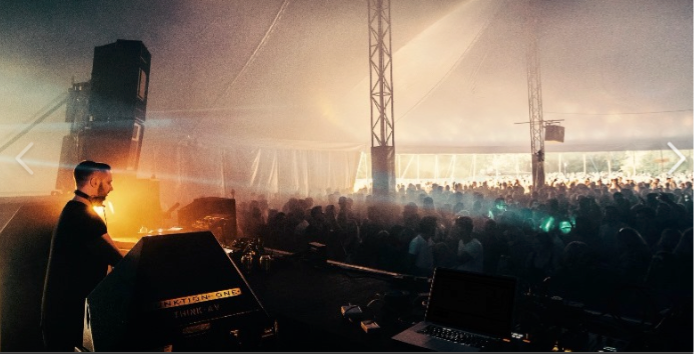 Bio
Scene: UK. Time: Early 90s. Mark Reeve, 12 years old, gets infected with the electronic virus. UK is in Techno-Rave fever with breaks, beats and bass. Mark concentrates on the harder Techno sound of London's funky vibes, then develops his own style. At the age of 16, he starts to play regularly as a club DJ. His passion for juicy electric sound then knew no borders.
Middle of the 90s: Reeve moves to Germany – a new start for the young DJ. Mark starts to visit clubs like The Omen and extends his horizon by the sound played in Frankfurt (Germany) by Sven Väth, Ricardo Villalobos and others. His homebase sound remains tech house and techno with groovy rhythms and bang out beats and most importantly, that hip swinging touch.
In 2011 Mark releases his first EP on Cocoon Recordings and "Daybreak On Mars" gets its first spin by Cocoon boss himself Sven Väth. Not only the leading track had heavy support from Väth and others but also "Lichtkleid" got heavy plays by non other than Minus icon Richie Hawtin. 2012, Mark teamed up with Pig & Dan, which has proved to be an amazing partnership. Soma Records was the first label to finish the final step and release the first EP. Mark also released in the same year his techno hit "Dice" on Soma Records which yet again received heavy plays from Sven Väth and Gary Beck.
In addition to his EP on Soma Records Mark took one large step and released his "Drumatics" EP on one the biggest techno labels that has been around for more than 16 years Adam Beyer ́s Drumcode. Closely followed in November 2012 came a
second EP called "With Us" for Sven Väth ́s Cocoon Recordings. This EP was also Featured on Pete Tongs Essential Mix for Radio one.
2013, Yet again another collab year for Mark teaming up with duo Pig & Dan and releasing "Bubbles" on Victor Calderone ́s label Waveform Recordings. More Music was to follow on Adam Beyer ́s second Label Truesoul and another big Anthem on Carl Cox ́s imprint Intec. "Discord" was then featured on Carl Cox ́s Pure Intec Mix Compilation. 2015, was a very special year for Mark. After his first hit "Drumatics" on Drumcode, a number one hit followed at the end of the year. His second EP on Adam Beyer's imprint made it to the number one spot on Beatport. Not only "Run Back" but also "Exposure" made it to second position making this EP one of the strongest hits of 2015 and 2016.
Not only can his original tracks be heard, but also remix projects have been started and finished from Extrawelt, Dusty Kid, Sian, Justin Berkovi, Marco Bailey, Dosem, Gary Beck, Arnaud Le Texier and Moonbeam – just to name a few.
Mark is known as a non stop DJ. As an artist, he has now had his most important releases on cult labels, Cocoon Recordings, Drumcode, Intec, Soma, Bek Audio, Traumschallplatten, Trapez, Herzblut and Bedrock. His tracks are always a mixture between dancefloor moovers – including groovy rhythms – and big basslines.